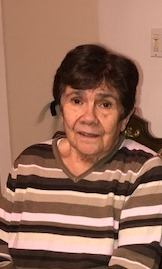 Obituary of Gloria Turco
Gloria Turco of Inwood, NY passed away on September 25 after a long battle with cancer. The dedicated wife of Martin; the loving and supportive mother of Maryann (Joseph); devoted grandmother of Caroline, Caitlin and Ava; her boundless love extended to her brothers, sisters and in-laws, her numerous beloved nieces, nephews, and treasured friends here as well as her native Colombia. Gloria was a founding member of Corazon a Corazon, a not-for-profit organization dedicated to providing medical care and treatment to underprivileged children overseas. Gloria selflessly dedicated most of her time and resources to bettering the lives of the less fortunate both within and outside her family. She was loved by all who knew her.
Memorial contributions may be sent on Gloria's behalf to Corazon a Corazon in lieu of flowers.
Please send checks or money orders to:
Corazon a Corazon
Fundación Infantil
Saving Children's Lives Since 1981
82-11 37th Avenue, Suite LL-10
Jackson Heights, NY 11372
www.cacny.org
118 Union Avenue | Lynbrook, New York | 11563
Tel: 516-593-1111 | Fax: 516-593-1114
Email: kenlysak@perryfh.com