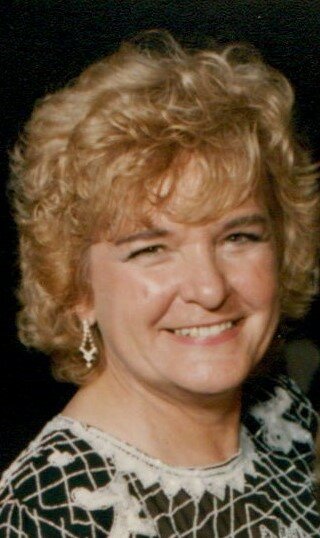 Obituary of JANICE FOTHERINGHAM
Janice Fotheringham passed away at age 81 at Good Shepherd Hospice Center at Mercy Medical Center
in Rockville Centre, New York on Thursday, September 22 nd .
She leaves behind her two sons Bill (and wife Beth) and Gary (and girlfriend Joanne), grandchildren
Megan and Peter and three great grandchildren. She is also survived by her brothers Bill (Barbara) and
Patrick (Connie) Hanley and many, many beloved cousins, nieces and nephews, including her
goddaughter Meighan.
Not content with singlehandedly raising her sons, Janice was also a teacher's aide for Special Education
in the Lawrence (Long Island) School District for decades and a head waitress for Continental Caterers
(also Long Island) for even longer.
Janice had a huge heart and a helping hand for all who knew her. She was unbelievably generous with
her time, money and attention. Whether you were a Special Ed student who didn't have enough money
to pay for a ticket to the Senior Dinner or a very nervous bride wilting under the gaze of the wedding
spotlight, Janice was always ready to lend a few dollars or a last-minute pep talk.
She included her family in many of her work activities. Whether rubbing shoulders with retired athletes
while working hard at the annual Human Resources dinner, attending a truly moving graduation
ceremony for the Life Skills class at Lawrence High School or tagging along on Lawrence Summer
Program field trips (which did have the unfortunate effect of turning her grandson into a lifelong Jets
fan, darn Jets camp), we were all part of Janice's world.
Janice loved the beach and spent many years living a block from the beach in Far Rockaway. She also
loved to travel and visited Alaska, the Caribbean and Europe, in addition to visiting her friends and
family located across the US.
But no matter where Janice travelled, she always was happiest at home, in her kitchen with a pot of
coffee and a good book to read always at hand.
A day with Janice was never a dull day and we'll forever miss her enthusiasm for life and for those she
loved.
Memorial gifts to The ALS Association Greater New York Chapter can be sent by mail to 42 Broadway,
Suite 1724, New York NY 10004, or made online at ALS Association.
Share Your Memory of
JANICE

118 Union Avenue | Lynbrook, New York | 11563
Tel: 516-593-1111 | Fax: 516-593-1114
Email: kenlysak@perryfh.com