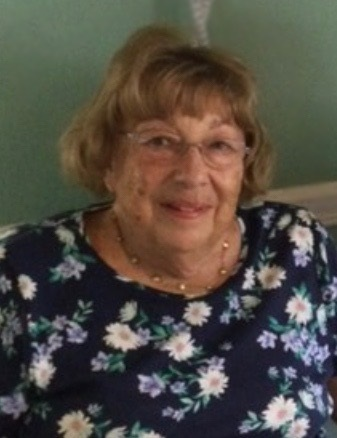 Obituary of Miriam Irene Cooney-Lisker
Please share a memory of Miriam to include in a keepsake book for family and friends.
Miriam lived all her life in East Rockaway, New York. She was 12 th generation descendant of Edward Raynor, one of the original settlers on Long Island dating back to the 1600's. Her family owned homes in Amagansett, New York and Pompano Beach, Florida from her childhood into the early 1970's. She grew up on the water, fishing, swimming, clamming and setting lobster traps. She also learned to pilot boats since her childhood friend's family ran charter boats out of Montauk. When she eventually got her own boat with her husband, Steve, she was the Captain of the ship. She excelled academically being one of the top students in her class. She graduated with a BA from the University of Miami as a dual major in Biology/Spanish. She worked professionally under her maiden name Raynor and then Cooney. She then became a Registered Record Administrator (RRA) which led to her career path in hospital administration overseeing, medical records and various other departments at some of the largest metropolitan area hospitals including Long Island Jewish, Nassau County Medical Center, Queens Hospital Center and Brooklyn-Cumberland Hospital. She was recognized as one the leading individuals in her profession which led to additional opportunities. During Détente, she was recruited by the State Department, along with other health care professionals, to go to Russia and Red China to introduce to their hospitals the latest technologies in medical record systems which stayed in place for decades. While obtaining a Master's In Health Care Administration, paid for by her employer at the time – Long Island Jewish, one of her instructors was from the US Public Health Service. He recruited her to change her career and work for the US Government. They wanted her in Washington, D.C., but she refused to re-locate since she was single mom, with a young child and also lived with her father. She worked out of New York, but traveled all around the country on behalf of the government. She provided assistance to many types of facilities including rural health clinics in Appalachia, Indian reservations throughout the country and rural hospitals in the deep south. She would relay many interesting tales about her trips and encounters. While working for the government, she met Steve, got married and eventually retired for a short time. After getting bored, she obtained a part-time teaching position and then an administrative position with Lehman College where she stayed for another twenty years working well into her 80's running a medical record coding/billing program. When she first met Steve, she said to him "Well, you are well educated to do nothing". After getting to know him, she told him to become a CPA, like his father, which he did. She was always behind him and pushing him and others to go forward. She had dogs from her early childhood since her grandfather was a 'farm vet'. Now, with Steve and her young son, Stephen, she was able to get into the dog show world which they did for the next 40 years. Her breed of choice was Akitas. They became 'weekend warriors' going out every weekend to show dogs in the northeast and beyond. As they pursued the sport passionately, they purchased travel trailers which allowed them the freedom to go for days/weeks at a time on various show circuits. Although She loved raising puppies, but hated selling them. While some of her dogs did achieve a national rank and as a breeder she was one year the top producer of Champions along with her friend and breeding partner, Stephanie Rubenfeld, that was never her goal. She just liked seeing her dogs in the ring shown by either her husband or son. She eventually became a judge of Akitas, as well as Alaskan Malamutes and Siberian Huskies. This afforded her and Steve the opportunity to travel around the country without dogs in tow. She judged Akitas in a number of countries including France, Finland and the Czech Republic. This also gave them time as tourists in those and many other countries, including a trip to Japan where they saw Akitas in their native country and at the National Akiho show in Odate, Japan. Miriam gave back to her parent breed club, the Akita Club of America by working behind the scenes when Steve served as Treasurer. She also served as Chair for Ways and Means for a number of years. She instituted many innovations (reserved seating, merchandise pre-orders) that are still in place today which have over the years raised thousands of dollars for the club. She was married for 42+ years to Steve, her loving, devoted husband, who was at her bedside when she passed away. Flowers In lieu of flowers, please consider a donation to either your favorite dog related charity or to Big East Akita Rescue (BEAR), 401 Parkertown Drive, Tuckerton, NJ 08087 in Miriam's memory.
Share Your Memory of
Miriam

118 Union Avenue | Lynbrook, New York | 11563
Tel: 516-593-1111 | Fax: 516-593-1114
Email: kenlysak@perryfh.com