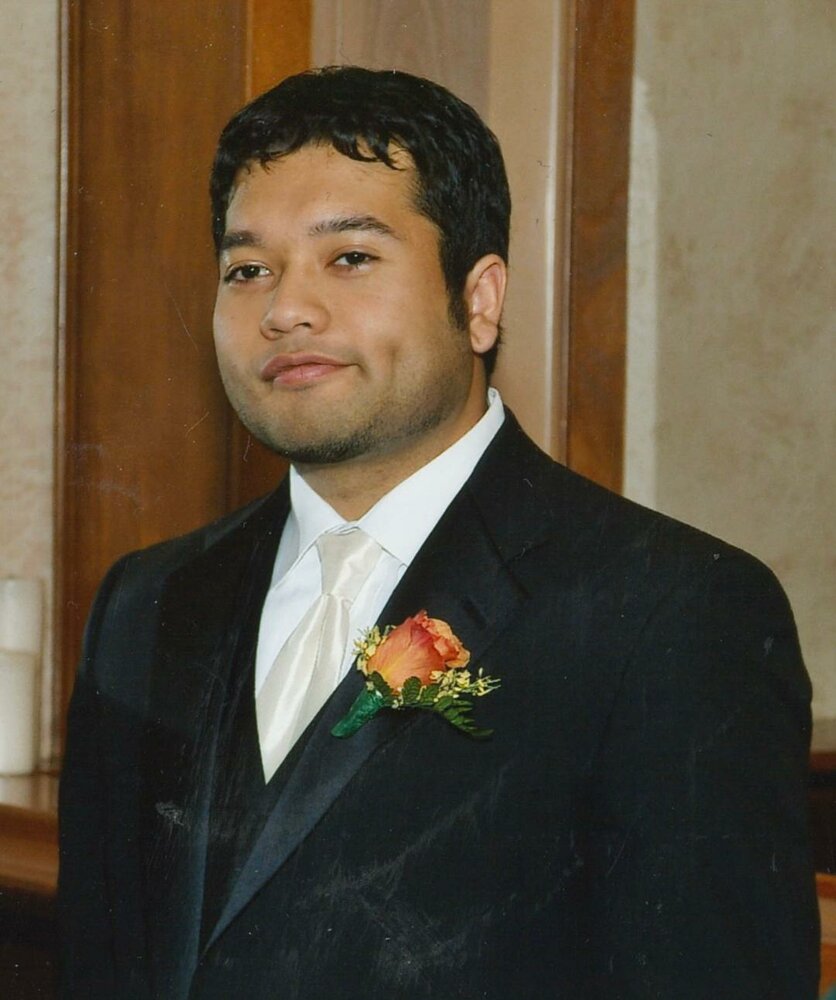 Obituary of Jay Engracia
Please share a memory of Jay to include in a keepsake book for family and friends.
"For God so loved the world, that he gave his only begotten Son, that whosoever believeth in him should not perish, but have everlasting life." -John 3:16 Jose Mari Rashid Corpus Engracia, better known as Jay, left this world unexpectedly on September 3, 2022 at the age of 43. He was a loving son, brother, cousin, uncle, friend, and servant of God. Jay was born on May 14, 1979 in Manila, Philippines and enjoyed a childhood of shenanigans surrounded by his siblings, cousins, grandparents, titas and titos. He was popular at the private all-boys high school La Salle, studied Aikido, and was looked up to by many. Once the family moved to Lynbrook, New York, Jay loved playing tennis (doubles: Jen and Jay vs. Dad and Jude) and mahjong (winner had to buy bagels for the family the next morning), watching scary movies, discovering new restaurants and exotic foods, figuring out escape rooms with his family, and was an avid and skilled gamer (he touched the lives of many online and had a tight group of brothers). His hidden talents? He was a cat whisperer, he could recognize any song on the radio in just a few beats, and he was an awesome karaoke singer. But perhaps his greatest strength of all was his big heart. He cared for his terminally ill mother every day until her death. He was a protective brother, patiently chaperoning his little sister and her friends at the movies and mall, and rescuing his older sister from steep hikes and potential river monsters. He was a devoted uncle and took his nieces to parks and pools. He was always ready to help anyone in need. He was also a faithful Christian and served on mission trips in Cambodia and the Bahamas. He was an active member of his church. He is now in Heaven with his mother (Yolanda) and is dearly missed by his father (Jose Mari), his sisters (Jennifer and Judith), his brothers-in-law (Scott and Tim), cousins (Mia, Michael, Marc, Karmina, and many more), aunts (Rose, Resi, Edna, Grace, Nenita, and more), uncles (Jun, Armie, and more), nieces (Joelle and Mia Isabelle), and friends.
To send flowers to the family or plant a tree in memory of Jay Engracia, please visit Tribute Store

118 Union Avenue | Lynbrook, New York | 11563
Tel: 516-593-1111 | Fax: 516-593-1114
Email: kenlysak@perryfh.com